Clinical Trial of Savliv Drop in Liver diseases and allied disorders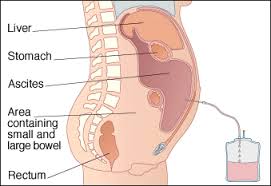 The liver plays a vital role in the metabolic activity of the human body. It has numerous functions e.g. manufacture and secretion of bile, maintenance of blood sugar level, regulation of protein and fat metabolism, formation of ketone bodies and plasma proteins, detoxication, Erythropoiesis etc. It is obvious from nature of the diverse functions that the diseases of the liver are bound to have an adverse effect on the entire system.
In developing countries malnutrition, contaminated food and water resulting in ameoebiasis, unsanitary environment and unhygienic manner of living due to illiteracy, consumption of alcohol etc. are some of the main causes of liver ailments. Those ailments include Jaundice, Hepatitis. Cirrhosis of liver which results into anorexia, mild fever, nausea and vomiting, oedema on foot, Pruritus, Debility, Anaemia and Constipation. Since our resources are somewhat limited, we need indigenous medicines free from undesirable side effects and using simpler technologies than that being utilized by the multinational drug industry, to serve our needs in the field of human health-care. An effective medicine prepared from natural ingredients should therefore find a high level of acceptance from patients in treatment of liver diseases.
We describe herein the clinical trial and results of an Ayurvedic herbo-mineral proprietary preparation "Savliv Drop", based on herbal folklore medical tradition on the hepatic disorders.
In the present study, fifty cases were selected from the indoor and outpatients departments of the State Ayurvedic College/Hospital. The hospital caters to the medical need of 40 nearby villages besides Haridwar, Jwalapur, Kankhal and BHEL area. The patients selected were from diverse income groups (Table-1) Deficient diet resulting in malnutrition was the chief factor in leading to liver disorders in the 1st and 2nd groups while rich diet, over eating and more than moderate consumption of alcohol were responsible for liver diseases, in the 3rd Group.
| | |
| --- | --- |
| Level of Income | No. of Patients |
| Low | 23 |
| Middle | 22 |
| High | 5 |
| Total | 50 |
A breakdown of the patients by age and Sex is given is below :
Sex

Age (Years)

No. of Patients

1 to 10
10 to 35
35 to 60

Male

5

20

5

30

Female

4

13

3

20

Total

50
Diagnosis of the patients with liver truble and the prevalent symptoms present are tabulated below (Table III) by the number of patients manifesting the varied symptoms.
| | |
| --- | --- |
| Prevalent Signs and Symptoms | No. of Patients |
| Nausea and Vomitting | 45 |
| Anorexia | 49 |
| Fever | 35 |
| Abdominal Distention | 20 |
| Oedema | 5 |
| Jaundice | 15 |
| Hepatic Enlargement (1 to 4 fingers) | 35 |
Ingredients of Magic Drop suspension : Each ml. of "Savliv Drop" consists of the following ingredients
| | |
| --- | --- |
| Citrus medica | 1ml |
| Sarjl | 16 mg. |
| Batari | 18 mg. |
Dose : 8 Drops medicine with half cup of normal water at empty stomach in the morning and in the evening half an hour before dinner. For acidic patients after meal. For any doubt please contact us.
The medicine was administered with or without water depending upon the patients response to the limey taste of the medicine.
Dietary Restriction : Fat free diet was recommended.
Duration : The medicine "Savliv Drop" was administered everyday for 3 to 4 weeks.
Administration of Savliv Drop caused the cessation of nausea and vomiting in all cases with the very first dose of the medicine. Beneficial effects of Savliv Drop are correlated with the duration of treatment & various symptoms of the hepatic disorders in below :
| | | |
| --- | --- | --- |
| Prevalent signs & Symptoms | Duration of Treatment | Result |
| Nausea and Vomitting | 1st Day | In most of the cases complete relief |
| Anorexia, Fever & Abdominal Distention | 1st Week | Fever abated, abdominal distention disappeared, patient had a feeling of hunger. |
| Jaundice | 7 to 11 Days | Paleness of face conjunctiva & other related symptoms disappeared |
| Oedema | 2nd & 3rd Week | Abated |
| Hepatic enlargement | 4th Week | In most cases ½ cm. Reduction in the enlarged Liver size every 3rd day |
During the first week of treatment patients with anorexia showed significant improvement and abatement of Fever and Abdominal Distention too, was also observed. Patients with Jaundice showed very significant recovery from 7 to 11 days, paleness of face, conjunctiva and other related symptoms viz change the colour of urine disappeared during the period. Oedema was abated during the 2nd and 3rd week of the administration of "Magic Drop" Patients with hepatic enlargement were clearly and significantly benefited . Out of 35 cases hepatic enlargement 31 (i.e. 88.5%) showed an average ½ cm. reduction of enlarged liver size every 3rd day. Overall, consideration of the various symptoms, the time period of treatment and the benefits derived there from are tabulated in below :
| | | | |
| --- | --- | --- | --- |
| No. of Patients | % of Patients in the study | Duration of Treatment | Result |
| 25 | 50 | 3-4 Week | Very good Improvement |
| 13 | 25 | 3-4 Week | Good improvement |
| 10 | 20 | 3-4 Week | Moderate improvement |
| 2 | 4 | 4 Week | No response |
As is apparent from Table-V, "Savliv Drop" produced a very satisfactory response in 50% of the patients suffering from hepatic disorders where as about 45% showed moderated to good improvement. A search of the Literature revealed but the various constituents of "Savliv Drop" individually have been acclaimed to have beneficial effects on various hepatic disorders. Thus citrus medica has boon cited by Daljit Singh (2) and Nadkarni (3) as a medicine for liver diseases. Efficacy of Sarji in treatment of malfunctions of the liver has been documented in Indian Materia medica (4)and by Chopra (5). Barati has been mentioned to cause significant improvement in liver problems by Daljit Singh (2) Nadkarni (3) and Chopra (5).
The Preparation of "Savliv Drop" which includes all of the above three ingredients thus should ovlnco no surprise because of its high efficacy in treatment of hepatic disorders. Moreover, during the study it was observed that the medicine was accepted by patients of all age groups and sexes without any toxicity. This is an Important factor since some of the available medicines contain bitter herbal glycosides, not easily accepted by some patients. As Table-V shows, approximately 5% of patients showed no response to "Savliv Drop". It should be mentloned here that longer treatment in the improved patients may lead to almost complete recovery from existing hepatic disorders
In conclusion we believe that the results obtained in this study indicate that the wide acceptability, promptness in eliciting response, easy administration and high percentage of satisfactory improvement by "Savliv Drop" should recommend its use to the patients suffering from hepatic disorders.
The authors wish to express their sincere gratitude to Dr. Suresh Chandra Shastri, principal/Superintendent of State Ayurvedic College/Hospital for providing timely encouragement and facilities for this study. Thanks are also due to the Savitri Pharmaceuticals, RAMNAGAR (Nainital), U.P. for the generous supply of "Savliv Drop" used in the present work.